This morning, the new 18 kW vane pump test rig developed on behalf of the customer arrived at our site and was unloaded by the paver in front of our test hall.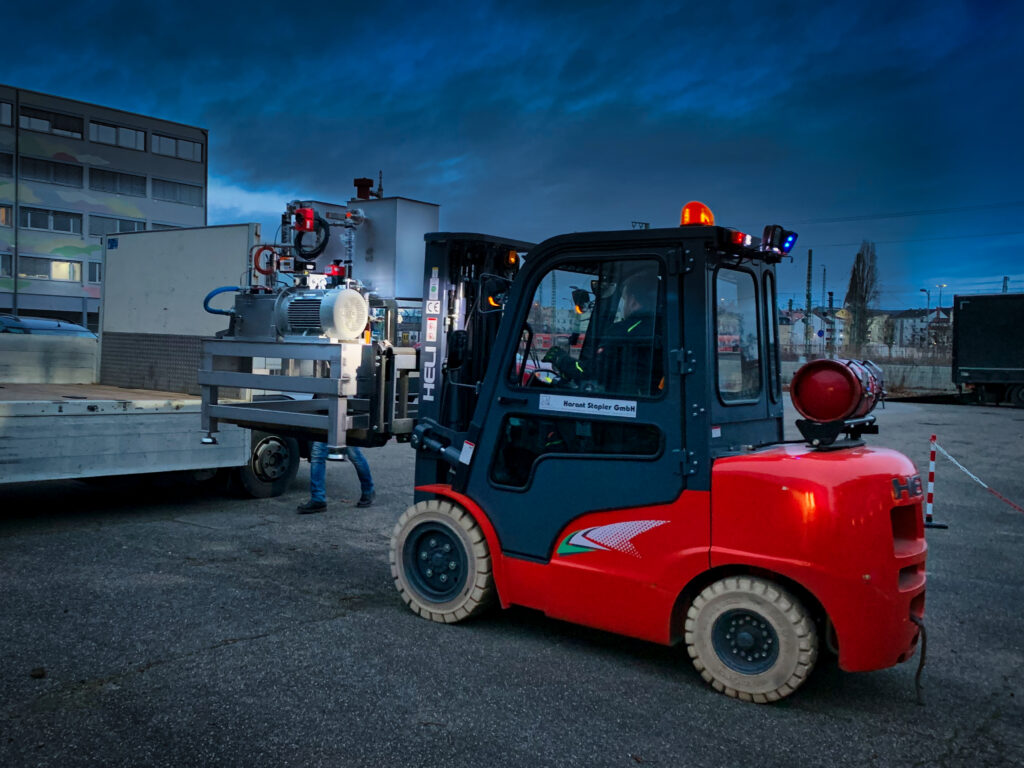 In the coming weeks, the commissioning will take place here in Mannheim before finally being delivered to the customer in the USA.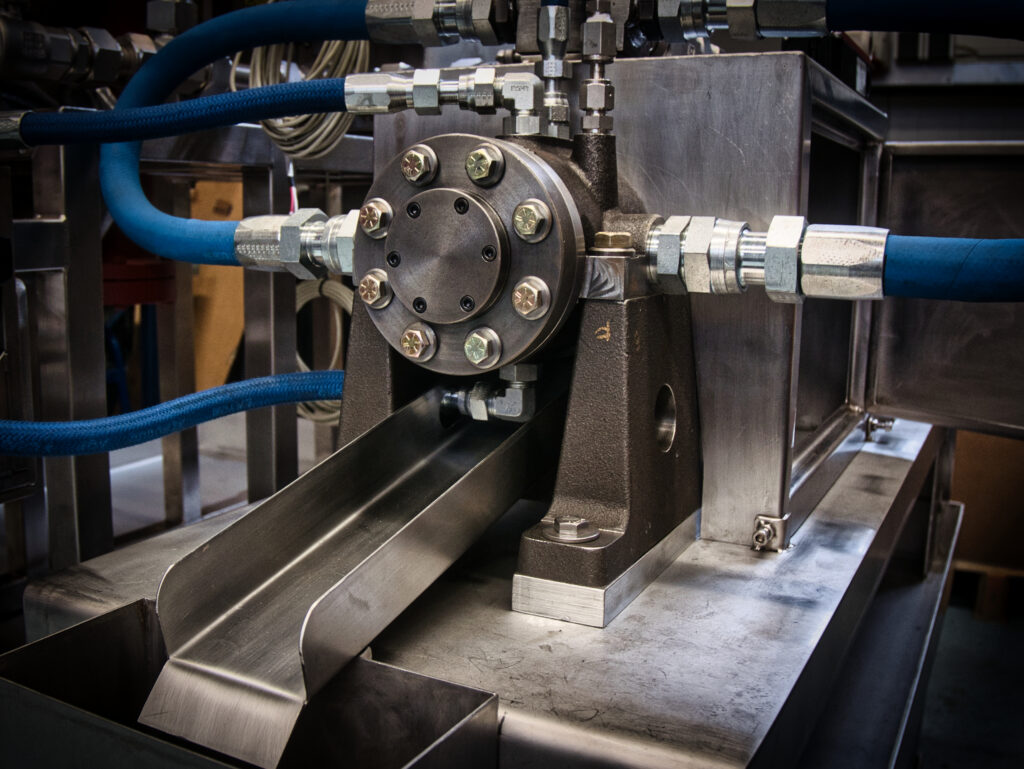 This test rig is used to test hydraulic oils for their wear protection properties in accordance with standard specifications.
Wear measurements on the ring and vane of the pump allow evaluation of the tested fluid after a test run.